I'd like to introduce a little game I'd like to call:
This game takes mass-produced items and pits them against hand-made versions. Which one is better? You choose! (There are right and wrong answers).
The first one should be easy. Tell me:
THIS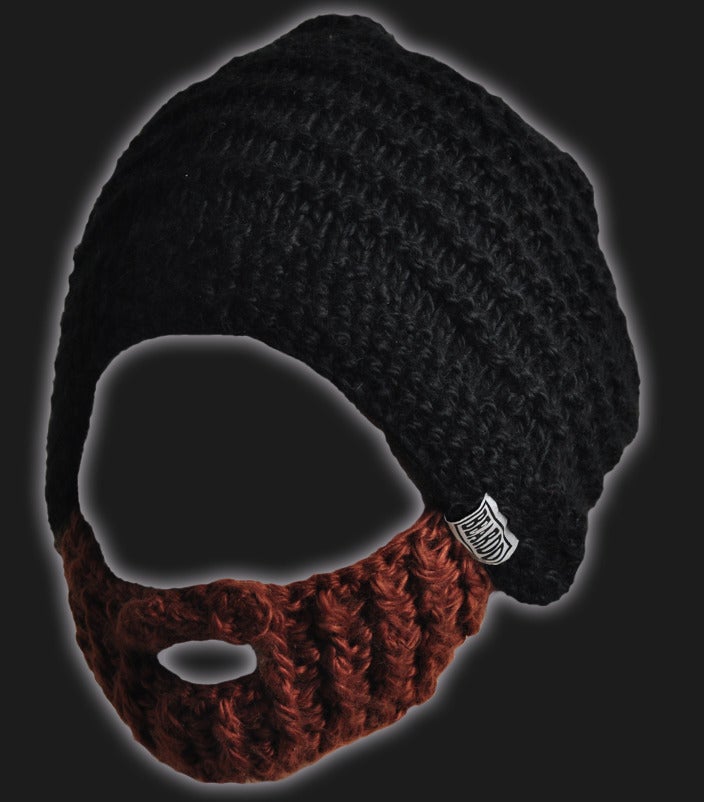 THAT
or
Ok, if you answered "THIS," you are correct. It's my version of the "beardo" that can be found on fab and other places. I made it for my nephew. The materials were <$10 and it took me a few hours of work. I was able to custom-attach the beard so that it fits well. Plus, he got the remaining yarn! The price of the
Beardo
: $39.99 (plus shipping!)(Note: at time of post, it was sold out. You know what's never sold out? Your aunt knitting you something wicked cool!)
Next up, Geeks everywhere love it:
THIS
THAT
or
Again, the winner is "THIS!" Fans of Joss Wheedon's tragically short-lived Firefly will recognize the Jayne Cobb hat, sent to the macho man by his dear mum. Not the prettiest hat, but it is quite cunning. From a skein each of red, orange and yellow, I was able to make two adult-sized hats. That meant each hat cost about...$15. My personal-favorite,
thinkgeek.com
, sells it for $24.99. Theirs? Acrylic. Mine? Cotton. Theirs may be officially licensed, mine comes with a license to be the hero of Canton.
Bonus: one recipient wearing his favorite hat.
More after the break.
Third, seen on the heads of the representatives of our great nation during the opening ceremonies of the 2010 Winter Olympics:
THIS
THAT
or
This may be a hard one. Do you need a minute? No? Did you answer "THIS?" If so, then you are correct. But honorable mention if you selected "THAT." Because having the original thing either means: you are awesome because you are an actual olympian who competed in 2010; or, you bought this from the source or on ebay, which means you seriously overpaid. This Ralph Lauren hat was quickly reverse-engineered by some incredibly talented knitters and posted as a free pattern before you could say "ice dancing." Sure, mine is missing the little American flag on the hem, but it's super easy to buy a flag patch and sew it on. I loved knitting it, despite the fact that the blue carries from the reindeer sometimes peek through the white and that I decreased more slowly than I should have, causing a little bit of a point at the top. The lucky recipient: my dad. He loves it.
Last but not least, this one has twp "THIS" and two "THAT" options. It's hard to find an exact match, but I found ones that are close. Ready?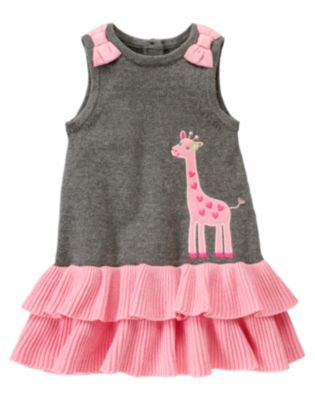 THAT
THIS
or
THAT
or
THIS
Got it? Knit dresses/tunics. Com'on. It's really not that hard, even though I switched things up on you. Have you noticed the pattern yet? That's right! "THIS" FTW! The cute dress with the appliqué giraffe is a close second. Well played, Gymboree. I could probably replicate it fairly easily, if someone could find the giraffe. The horizontal v. vertical chevron stripes? I don't even know. Target should apologize to us all for that one. I made the yellow and green knit "tunic" dress for my friend Heather's daughter, and the purple one for my friend Renee's daughter (as well as a few others for other friends' daughters!). They're cotton/wool mix, easy to make and the little design on the skirt (as well as the color scheme) are fully customizable! Don't believe me? Just ask these two satisfied (and quite adorable) customers!!!
That's all the time we've got for our inaugural version of "THIS or THAT!" Don't forget: help control the cat situation, rent my dog anytime!